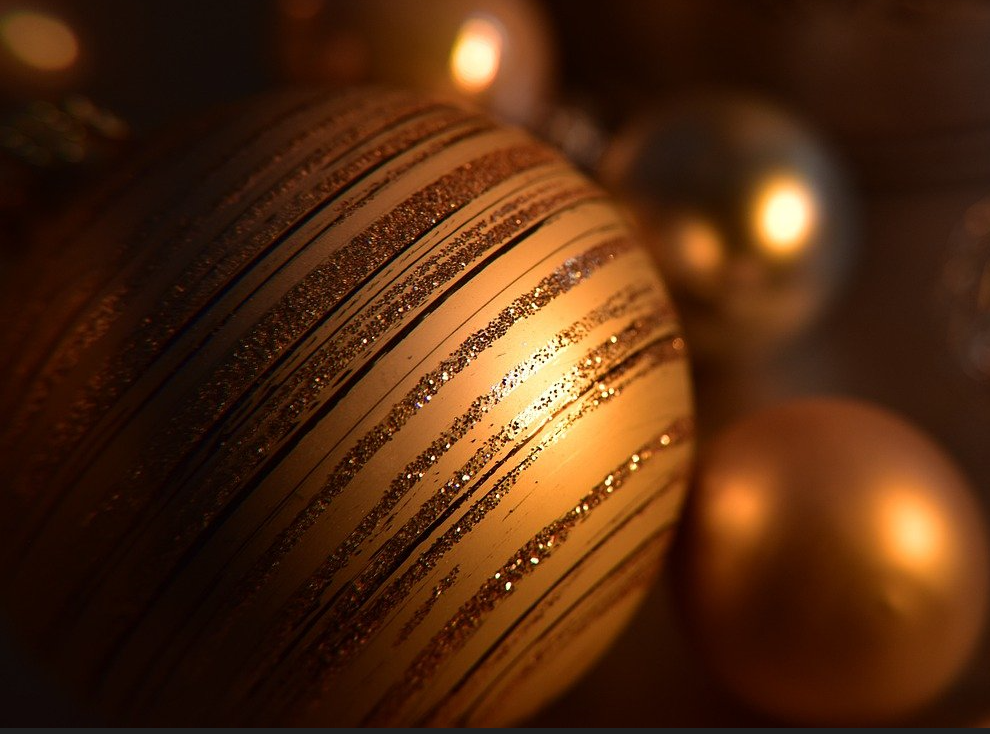 Looking back on a successful year! Our project REDEFINE H2E is already in full swing and so 2022 was a year filled with exciting research work and even more exciting results for us. We had great meetings and a very interesting exchange of knowledge. Together with our project members, we look forward to continuing this work in the new year!
Wishing you and your loved ones a relaxing holiday season and a happy New Year 2023!
We are pleased to welcome Daniel C. Rosenfeld as a new project staff member at the Chair of Energy Systems. Daniel has already worked on various EU projects and is therefore very experienced in the field of potential and environmental assessment.  Due to his broad knowledge in the range of techno-economic and optimisation analysis, he will mainly support work package four within the project.
Welcome Daniel to our chair, we are looking forward to a sucessful collaboration!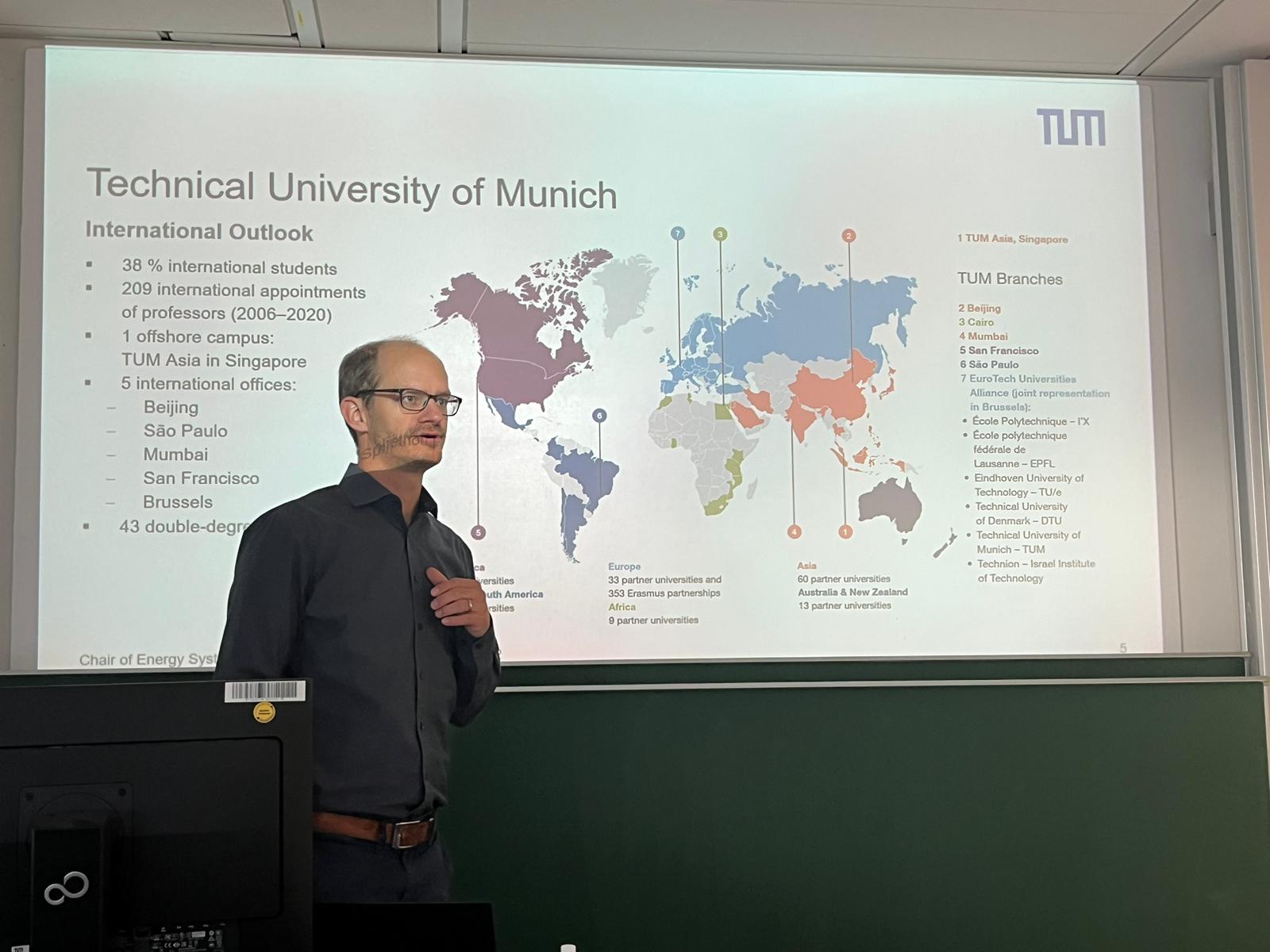 From 18 to 21 September 2022, this year's RLS-Sciences Overall Conference took place. As part of the RLS Energy Network, Sebastian Fendt was invited to present our project REDEFINE H2E at the conference in Herrsching.
The RLS-Energy Network is an association of several RLS member states with the aim of increasing the share of renewable energies in total energy consumption. Moreover, it contributes to the security of energy supply and promotes renewable energies worldwide.
Beside the topic of energy, the RLS Science Group covers four further areas in which the universities and research institutes of the RLS member states cooperate intensively, namely aerospace, small satellites, digitalization and digital health. It was the first time after the pandemic, that the entire RLS-Sciences network was given the opportunity to meet in person at this year's RLS-Sciences Overall Conference in Herrsching. This allowed the scientists to deepen their joint work on site and to exchange ideas with other groups in interdisciplinary sessions.
The RLS network is a nice example to highlight the importance of international collaboration and researchers from the network are directly linked to the REDEFINE project.
More information see: https://www.rls-sciences.org/news-and-events.html
We are pleased to welcome Dr. Murphy M. Peksen to our Chair of Energy Systems in Munich. As an internationally recognised scientist and authority in the fields of multiphysics, clean energy and digital technologies, Dr. Peksen will support us with his extensive knowledge in the REDEFINE H2E project and join us in its implementation.
Welcome Murphy to our chair, we are looking forward to a successful collaboration!
We are happy in welcoming Tobias Adelsperger as a new member in our REDEFINE team since 01.09.22. As a trained mechatronics engineer, Tobias will actively support us in the workshop and provide his expert knowledge throughout the entire REDEFINE project.

Welcome Tobias to the Chair of Energy Systems, we are looking forward to a successful cooperation!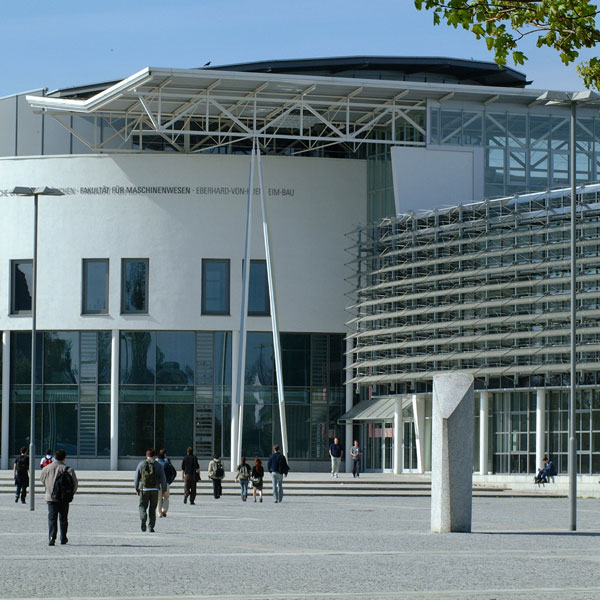 The effects of global climate change can hardly be overlooked. Therefore, the responsibility of our generation to avert an imminent climate catastrophe is all the greater. Probably the most important key to this is a change in energy production and energy use. For this reason, the 12th Energy Colloquium focuses in particular on the concepts and methods of energy science and technology.
As a cross-faculty institution, the 12th Energy Colloquium offers an in-depth insight into energy-relevant research activities in Bavaria and provides a platform for scientific discourse as well as for regional networking.
As the project coordinator of the future lab REDEFINE H2E, Tobias Netter is invited to give an oral presentation on the current research status of the future lab.  In this context, he will explain the data resulting from the research activities done so far and, based on these results, give an outlook on current research activities, which focus on the implementation of a plasma burner in the gasifier on a pilot scale in the sense of the international future laboratory for green hydrogen technologies.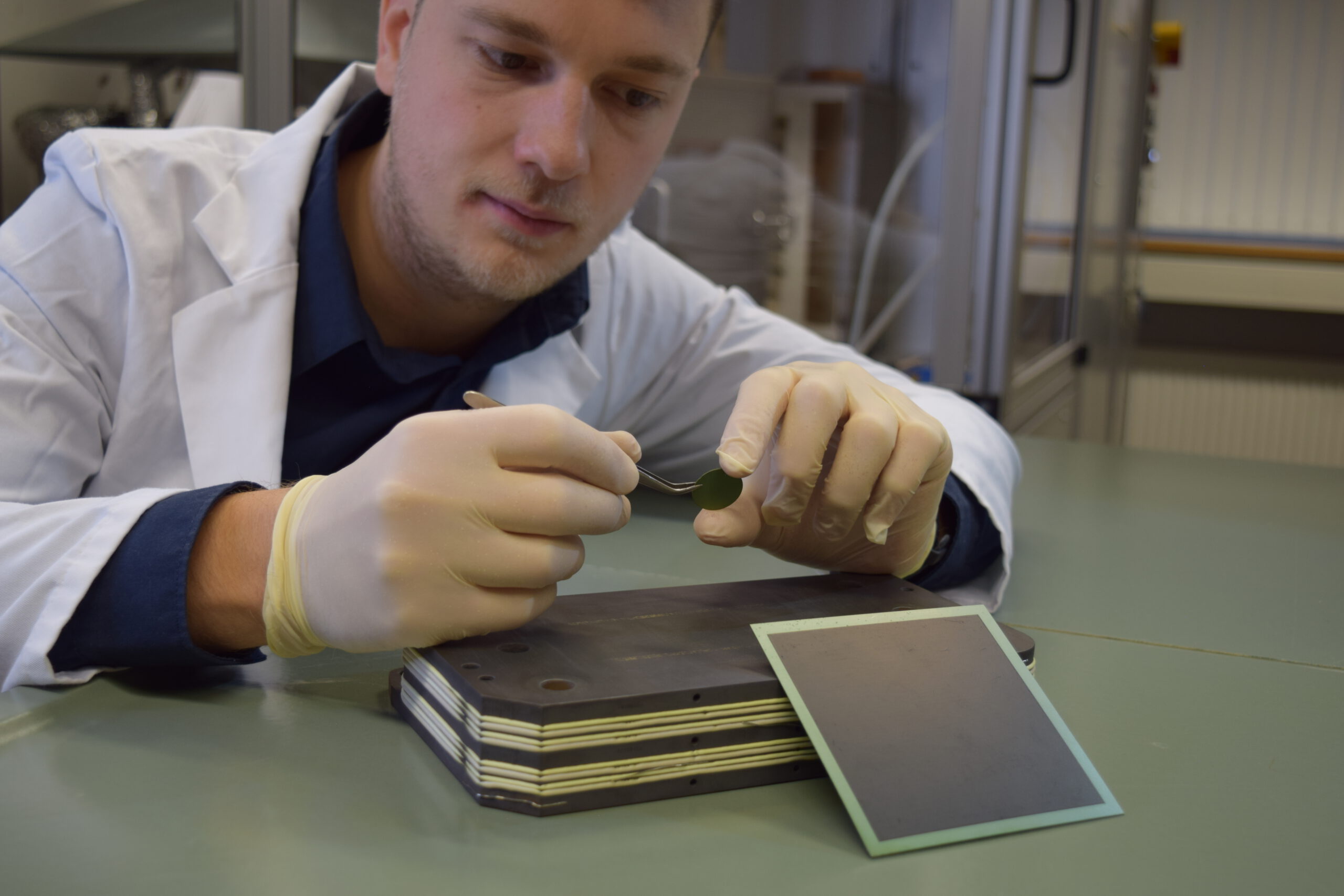 The EFCF 2022 is the largest international conference on solid oxide technologies, which connects the theory of science with its practice. This high-profile international event for fuel cells and electrolysers offers a platform to showcase the latest technologies in Switzerland. A total of 500 participants and 30 exhibitors from all over the world are expected, offering various business opportunities for manufacturers as well as operators and investors.
In this context, Benjamin Steinrücken was invited to present his current research on SynSOFC II in a poster presentation. In his poster, he illustrates that in order to fully exploit the potential of biomass as a renewable energy source, an efficient conversion into electricity is required, such as in a solid oxide fuel cell. The use of a combined system of a biomass gasifier and a solid oxide fuel cell (SOFC) is limited by the degradation of the SOFC due to pollutants in the fuel gas, especially tar. For this reason, Benjamin Steinrücken used an entrained-flow gasifier for his work, which produces fuel with a lower tar content, in order to be able to investigate the degradation in a coupled operation of an entrained-flow gasifier with an SOFC stack.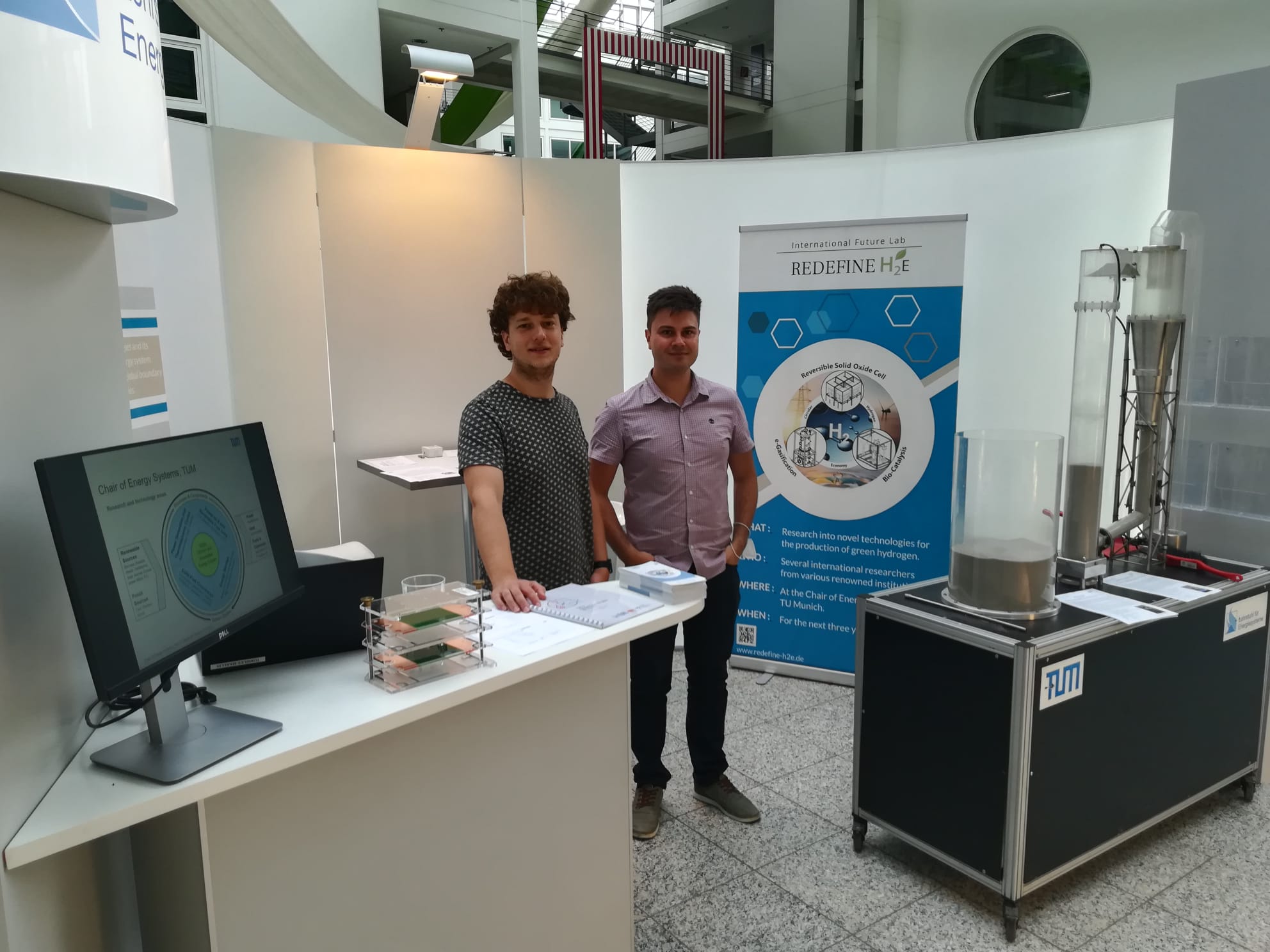 At the Chair Orientation, Information and Research Conference on July 1, 2022, more than 35 chairs of the School of Engineering and Design from the departments of Mechanical Engineering and Aerospace presented themselves in the context of an information fair in the courtyards 0 to 3. The LOIFT was aimed at all students of the Faculty of Mechanical Engineering for orientation in the further course of studies as well as at all other students of other TUM faculties who are interested in mechanical engineering.
Exciting research topics as well as interesting components and experiments awaited the students. Even chair tours were offered, where the students could not only look behind the scenes of the chairs, but were also allowed to visit the workshops as well as the experimental setups. Our REDEFINE H2E project was represented with an exhibition stand as well and offered interested students not only extensive information about the project and possible student research projects, but also the opportunity to experience hydrogen live and to develop their interest in our project.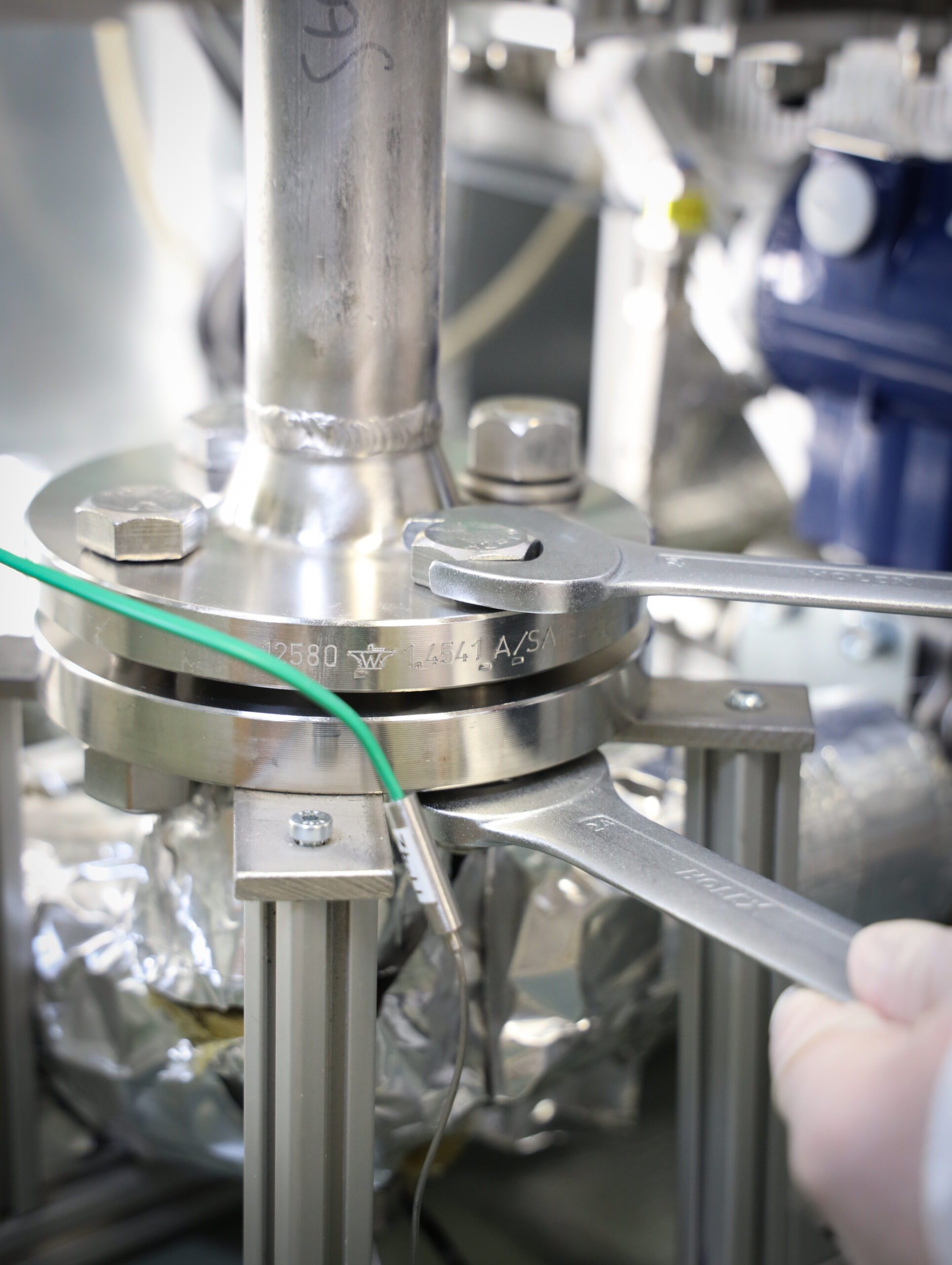 As part of the "Hydrogen at your fingertips" theme day, Swagelok Munich invited visitors to take a live look at components and assemblies from the Swagelok product portfolio and to experience application examples from the field of vehicle technology and vehicle infrastructure on site. In addition to demonstrations of various technical processes, a live webinar on hydrogen embrittlement and several application-oriented technical presentations were also part of the programme.
Tobias Netter, as project coordinator of the REDEFINE H2E future lab, was also invited by Swagelok Munich to share his user knowledge with the invited guests in a speech. In his presentation, he gave a comprehensive insight into the current research activities of the TU Munich on the topics of hydrogen and power-to-X. In this context, Tobias Netter also presented our future lab REDEFINE H2E, a research project that has set itself the goal of researching new technologies to produce green hydrogen.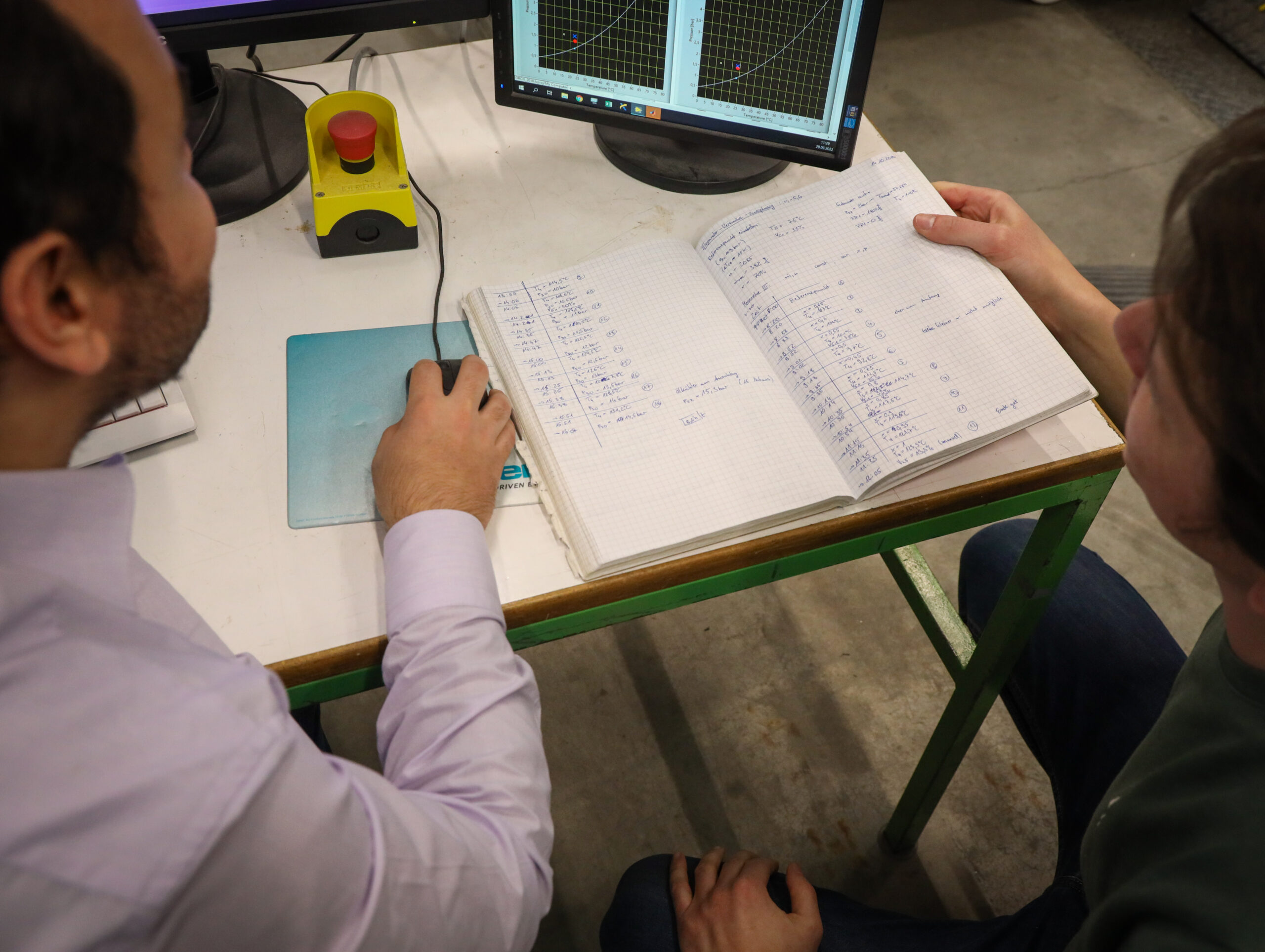 REDEFINE enables an international exchange
Bringing together scientists from all over the world is one of the main goals of the Zunkunfslabor. This kind of international exchange is something that we also wanted to enable for our students. Therefore, the REDEFINE project made it possible for one TU student to do an international internship at the renowned Luleå University of Technology in Sweden.
Within that framework our Student Ranjeet Kafle is since 1st of May 2022 completing his university internship with a focus on biomass combustion/gasification at the Chair of Energy Science under Prof. Kentaro at the Luleå University of Technology in Sweden.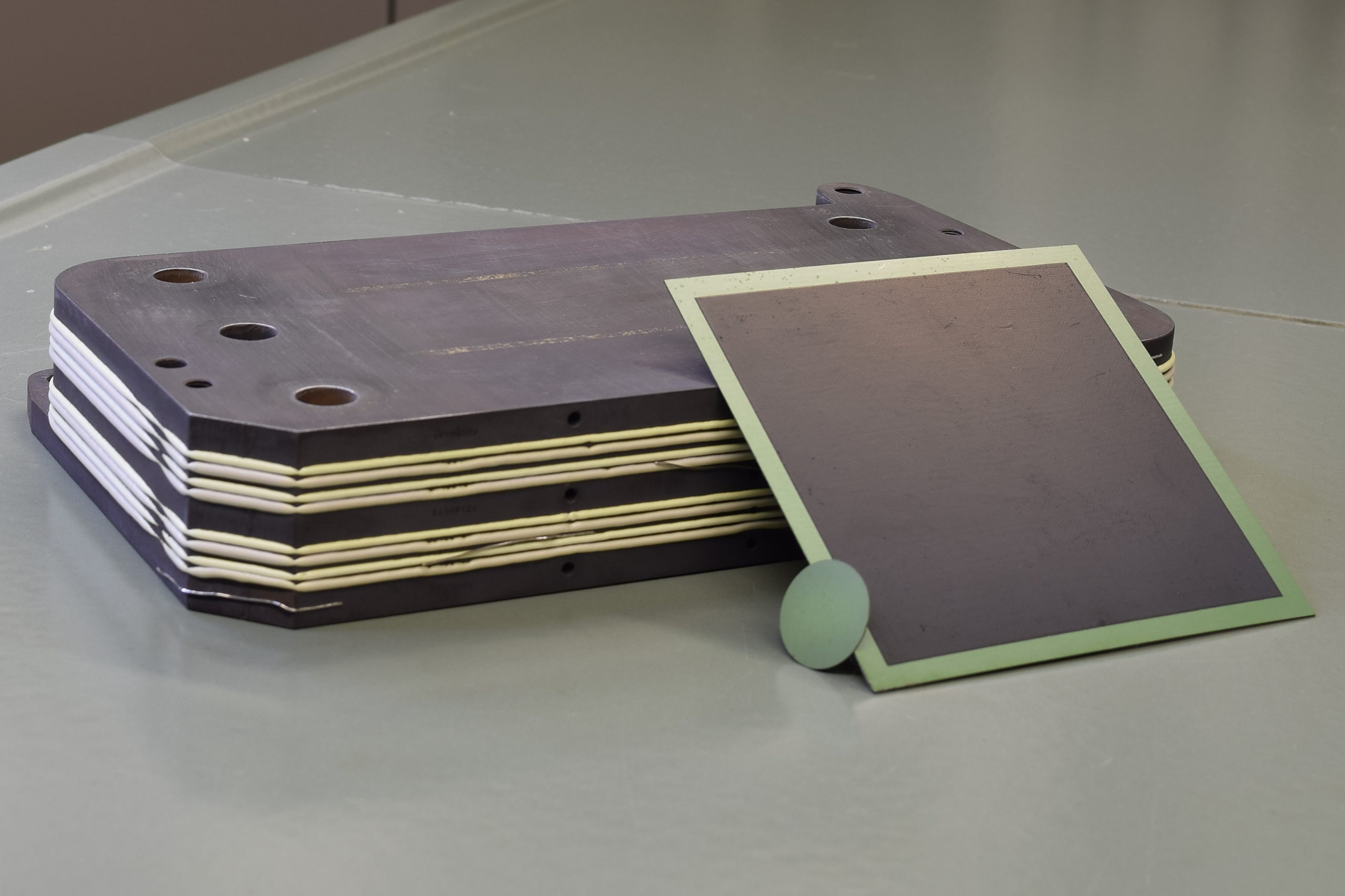 In the context of the energy transition, technologies from regeneratively generated electricity are of central importance. For this reason, TUM has been contributing to the further development of such hydrogen and Ptx-based technologies for a long time. In this regard, various research groups are working on different sub-aspects. The resulting competences and the successful networking of relevant actors create an optimal research environment.
An important aspect for interdisciplinary exchange is regular seminars. As group leader at the Chair of Energy Systems at the Technical University of Munich, Dr Sebastian Fendt was invited to speak at a VDI seminar on the topic of hydrogen and Power to X. As part of this, he gave an overview of the current research focus at the TU Munich on this topic and presented our current project Future Lab REDEFINE H2E. In his presentation, Dr. Sebastian Fendt explained the technical concept and the research focus of the future lab and went into detail about the interaction of the three central REDEFINE technologies, which are currently still in the basic research stage and are to be comprehensively explored and understood within the framework of the project in order to be able to use them for the production of green hydrogen.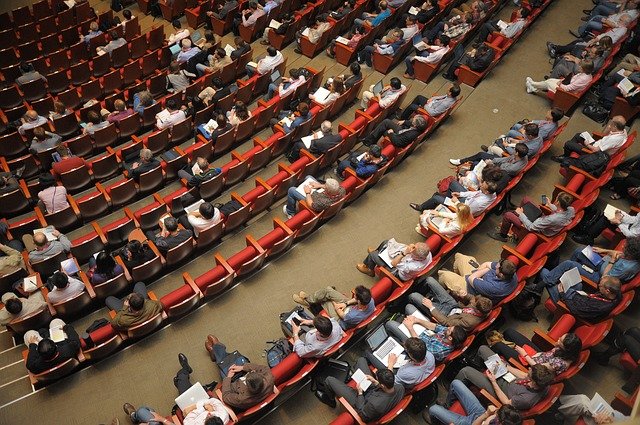 Our scientists at the Future Lab are from all over the world, so getting to know each other in person is very difficult and is made even more difficult by the current Corona situation. Therefor it is all the more important to get to know each other virtually in the best possible way. Against this backdrop, intensive and exciting WP meetings took place from 22.02.-19.04.2022, in which the scientists of the respective work pages introduced themselves and their personal careers and were able to go into more detail about their current research focus and their previous experiences.
In this way, despite the distance, we were able to come closer together as a team and get to know each other much better. So we are looking forward to a successful joint cooperation!
Today was the official start of the new international Future Lab REDEFINE H2E. We are happy to collaborate with scientists from renowned institutions from all over the world, who will be working with us at the Chair of Energy Systems over the next three years. Together, the scientists will explore novel technologies for the production of green hydrogen via high-temperature electrolysis and innovative gasification, up to the synthesis of basic chemicals and energy carriers (e.g. iso-butanol).
Such interdisciplinary cooperation enables an active scientific-academic discourse on current research and development issues on the one hand, and an intensive knowledge and technology transfer on the other. Resulting outcomes as well as insights into current research are to be shared regularly via common communication platforms and on our website. This ongoing dialogue internally and externally is considered very important within the project and forms a core element of the project. Through our international cooperation, we want to contribute to the reduction of climate-damaging emissions by producing green hydrogen as part of our REDEFINE H2E project.
Chair of Energy Systems,  TU Munich
Boltzmannstraße 15, 85748 Garching
Germany
redefine.les@ed.tum.de